Posted October 2020
---
Contrace Public Health Corps
Apply now to be considered for a Contact Tracing position here.
---
Looking for Java Programmers, Lets Bring America to Work Again!
Java 6-10 yrs experience
Full time federal contact , should be legal to work in USA.
Background checks will be done.
Salary 60-95k + benefits
Interested candidates should send resumes to vikrantsai7@hotmail.com and mention CareerCatchers.
---
Hub Assistant for Seneca Creek Community Church
---
Full-Time Policy Director: Voices for Progress Education Fund
---
Full-Time Stormwater Project Manager
Full-Time Youth Services and Summer Camps Senior Program Supervisor
Part-Time/Seasonal Instructor- Recreation Program Classes
Vacancies and apply
View all job descriptions
Sign up for job notifications
---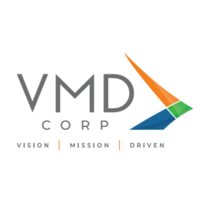 VMD Corp
Hiring DevOps Engineer, System Administrator, Senior Mobile Application Software Engineer, Quality Assurance Manager, Scrum Master / Project Lead, Quality Assurance Manager, Senior Mobile Application Software Engineer, Scrum Master/ Project Lead, and Senior Software Engineer
---
Seasonal Job Openings
Posted September 2020
---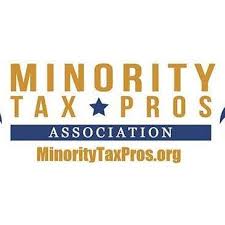 Minority Tax Pros
Earn $100-$400 per return you complete as a tax pro this upcoming tax season. You can create your own schedule and work from home
No experience required
Self paced online training available
No cost
Develop a skill that will pay you for life
If interested click here
---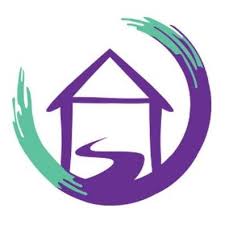 House of Ruth
Baltimore, MD
Full-Time Cook
Full-Time Hotline Advocate
Full-Time Bilingual Office Manager
Full-Time Program Assistant
---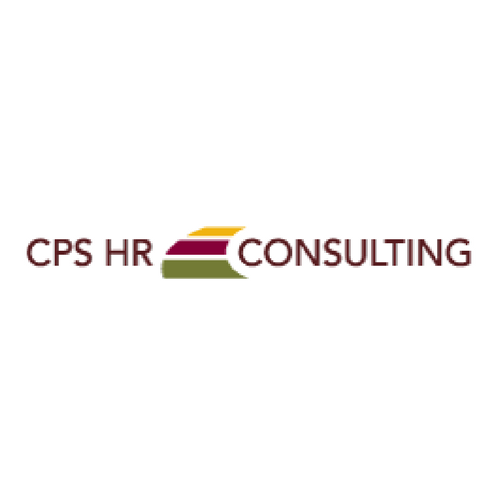 Chief Labor Relations Office
Montgomery County, MD
Position is open until filled
For further information contact:
Andrew Nelson
CPS HR Consulting
(916) 471-3329
anelson@cpshr.us
Website: www.cpshr.us
---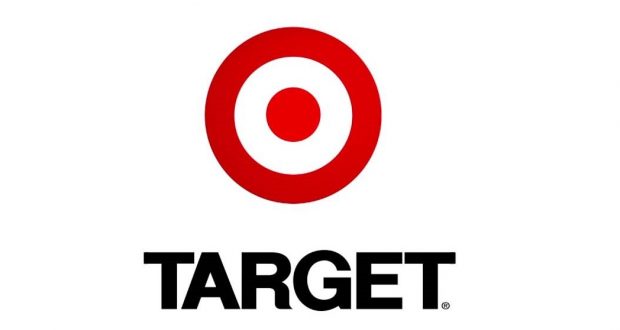 Target
Security Specialist- Bethesda, MD
Assets Protection Specialist- Oxon Hill, MD
Specialty Sales- Baltimore, MD
---
In-Home Tutoring (Not Remote)
Client is disabled
Position REQUIRES in house tutoring
Bilingual in Spanish and English
10-15 hours a week
Long-term female good with computers
Assist with medical coding certificate program from Montgomery College
Email emma@careercatchers.org
---
The Welcome Back Center
The Welcome Back Center is looking for internationally-trained Spanish speaking nurses who have completed at least a 2-year degree abroad and are currently living or working in Maryland.
Para inscribirse en la sesión informativa siga este enlace:
https://forms.gle/AEX4pmq4XkEiaPbM7 o llame al 240-777-1004
Welcome-Back-Center-2020-Recruitment-Spanish-Speaking-Nurses-9-14-20

---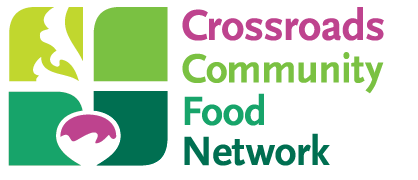 Full-Time Community Kitchen Program Manager
Takoma Park, MD
Application Deadline: October 7, 2020 at 11:59 pm
---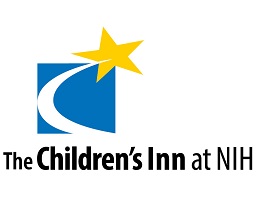 Full-Time Director in Marketing and Communications
Bethesda, MD
---
---
The Federal Government is looking to fill various positions to help respond to and fight COVID-19.
View open positions.
---
Identity
Gaithersburg, MD
Seeking talented applicants for a number of full and part-time positions. Some are permanent and some are temporary.
We are looking for individuals who are committed not only to Identity's vision of a just and equitable society that nurtures all youth and is enriched by their contributions but also to our mission to create opportunities for Latino and other historically undeserved youth to realize their highest potential and thrive. Visit the career section.
Applications will be considered on a rolling basis. Cover letter and resume to humanresources@identity-youth.org
---
EcoDomo
Gaithersburg, MD
Full-Time Inside Sale Representative
Work with architects and designers around the country
4 years sales experience
Bachelor's Degree
---
Athena Consulting
Part-Time Licensed Social Worker, Rockville, MD
Full-Time Therapy Service Manager, Rockville, MD
Full-Time Shelter Monitor, Baltimore, MD
Full-Time Community Health Nurse (LPN/RN Required)
Full-Time Homeless Services Program Manager, Beltsville, MD
Full-Time Certified Nursing Assistant, Beltsville, MD
---
WESCO Distribution
Gaithersburg, MD
Hiring Warehouse Associates
Full-Time
---
Washington Area Performing Arts Video Archive
Washington, DC
Seeking new Executive Director to start Thursday, October 1st, 2020
Deadline to apply is Friday, September 11th
Part time, 15 hours a week
For more information or to apply for the position, contact Jackson R. Bryer, President of WAPAVA, at jbryer@umd.edu.
Posted August 2020
---
Edible Arrangements Fruit Expert- Customer Service
High School Diploma or equivalent preferred
Previous experience working in customer service or food service establishment preferred
Good math and money handling skills
Positive attitude and team player skills
Valid state driver's license and a clean driving record
Computer skills including Microsoft software and register skills
Ability to lift, carry/and or push objects weighing up to 50 lbs.
Essential job functions and responsibilities:
Demonstrates a strong understanding of product knowledge and quality standards
Discover customer needs and appropriately suggests products with every customer to enhance service and meet sale goals
Effectively converts customer inquiries into sales
Maintains quality store operations:
Prepares a variety of Edible fruit arrangements and treats according to our brand standards
Follow store policies and procedures for operational flow at each station
Performs cleaning tasks in accordance with the cleaning standards and works as a store team player
Financial Contribution:
Follows cash handling and register policies
Takes responsibility to learn all aspects of the position
Email Kunda at kunda@careercatchers.org to apply!
---
AstraZeneca- Biopharma Manufacturing Site in Fredrick, MD
Must have reliable transportation
AstraZeneca is hiring entry level manufacturing technicians for upstream and downstream processes and the central services. Any candidates with biotechnology, biomedical, chemical engineering, biochemical background or related fields, who would be interested in applying, please contact Chris at chris@careercatchers.org
---
Leadership Montgomery Job Opportunities
Brand & Communications Manager
Director of Program Services
Executive Director
Program Director
Deputy Director of Development
Executive Director (Part-Time)
Program Assistant
Food Security Programs Manager
Managing Director, Marketing and Communications
Chief Executive Officer
Volunteer & Membership Program Manager (Part-Time)
Manager, Crisis Prevention and Intervention Services
Mortgage Sales Manager
Manager of Strategic Alliances
Senior Real Estate Closer
---
Montgomery County Planning Department Job Opportunities
Content Manager (11769, Grade 26)
Division Chief, Upcounty Planning (14003, Grade 34)
Planning Research Associate (125827)
---
Nonprofit Montgomery Job Opportunities
Poolesville Seniors: part-time Administrative Coordinator
Identity, Inc.: Program Manager
The Treatment and Learning Centers: Social Work Supervisor (School) – LCSW
Rebuilding Together Montgomery County: 3 open positions
Senior Manager, Development
Director of Program Services
Construction Supervisor
Montgomery County Coalition of the Homeless: 2 positions
Grants Manager
HR Specialist/Recruiter
---
Call Center Representative
TDB Communications, Inc. is seeking qualified Call Center Representatives.
---
Contact Tracer
Athena Consulting is currently hiring long-term (6-12 months) temporary Contact Tracers on behalf of the Montgomery County's Health and Human Services COVID-19 response efforts.
---
Election judges with basic IT and customer service skills are needed for the administration of the primary and general elections. The Board also needs judges who are bilingual in Spanish and English, as well as those who speak other languages. To serve as an election judge, you must be a United States citizen, a registered voter in Maryland, and you must attend training. Please contact the Board of Elections, visit the website https://www.montgomerycountymd.gov/elections/index2.html
---
LOCAL COMPANY OPPORTUNITIES
AMAZON: https://www.amazondelivers.jobs/
QIAGEN: https://www.qiagen.com/us/about-us/careers/jobs/index
GIANT: https://giantfoodstores.com/gcm-careers/
ADVENTIST HEALTHCARE: https://adventisthealthcare.wd1.myworkdayjobs.com/AdventistHealthCareCareers
TRADER JOE'S: https://traderjoes.avature.net/careers
ALDI: https://careers.aldi.us/search-jobs/Maryland%2C%20US/61/3/6252001-4361885/39×00039/-76×74997/50/2
PAPA JOHN'S: https://jobs.papajohns.com/search/searchjobs
PEPSICO: https://www.pepsicojobs.com/main/northamerica/unitedstates
VARIQ: https://www.variq.com/careers
WALMART: https://careers.walmart.com/
COSTCO: https://www.costco.com/jobs.html
WESCO DISTRIBUTION: https://www.wesco.com/careers
COVANCE: https://careers.covance.com/global/en/search-results
SHERWIN-WILLIAMS: https://jobsearch.sherwin.com/
HOLY CROSS HOSPITAL: https://www.holycrosshealth.org/careers/
SMALL BUSINESS ADMINISTRATION: https://www.sba.gov/page/disaster-response-jobs-sba
WEISS MARKET: https://jobs.weismarkets.com/
THE DONALDSON GROUP: https://www.thedonaldsongroup.com/current-career-opportunities/
WEGMANS: https://jobs.wegmans.com/
---
WORK FROM HOME OPPORTUNITIES
ALORICA: http://jobs.alorica.com/
ARISE: https://www.ariseworkfromhome.com/
SYKES: https://jobs.sykes.com/en-US/
TTEC: https://www.ttecjobs.com/
Upwork: https://www.upwork.com/
Upwork is an online freelancing platform that offers remote working opportunities in various areas, including IT, Administrative, and Customer Service.
19 WORK FROM HOME JOBS: https://www.aarp.org/work/job-search/info-2020/work-from-home-jobs.html