Posted June 2021
Cinepolis Luxury Cinemas:
Multiple Positions
---
Ernst & Young:
---
kW Efficiency is hiring two licensed electricians/journeymen/journeywomen
Interested candidates should email aneta.lefterov@maryland.gov their resumes with Electrician/Journeyman in the subject line. View job description.
To apply for a job with kW Efficiency, please send cover letter and resume to info@kwefficiency.com. We are currently seeking experienced Account Executives to join our Sales Team.



Posted May 2021
---
Full-Time Executive Assistant Mortgage Company (Likely Remote)
Please contact reply@careercatchers.org for more information
---
DHS Hiring Webinars:
Veterans: Tuesday, June 15, 4-6 p.m. E.T.
Individuals with Disabilities: Tuesday, June 29, 2-4 p.m. E.T.
Students and Recent Graduates: Tuesday, September 14, 6-8 p.m. E.T.
---
Home Care Partners:
Certified Nursing Assistants
---
Colada Shop Careers:
Multiple positions
Barista
Bartender
Cook
Café Associate
Supervisor
Manager
---
EveryMind:
Multiple openings
Human Resources Generalist
Community School Coordinator
Division Director
Development Associate
---
Primary Care Coalition:
5 job openings
Senior Director, Health Equity Programs
Senior Accountant
Accounting Manager
Community Health Program Coordinator
Program Coordinator, Coverage & Connections
---
BlackRock Center for the Arts:
Multiple openings
Rentals Director (Full-Time)
Business Manager (Part-Time)
Special Events Manager (Part-Time)
Tech Coordinator (Part-Time)
---
Manna Food Center:
Multiple openings
Lead Coordinator
Development Manager
Transportation Manager
---
MoCo Food Council:
Coordinator and/or Manager roles focused on Food Economy, Food Security, Advocacy, Agriculture, and/or Environmental Impact (rolling)
---
League of Conservation Voters:
Senior Vice President, Community & Civic Engagement
---
Goodwill of Greater Washington:
Now Hiring For Multiple Retail Leadership Positions in Rockville, Maryland
---
Good Earth Garden Market:
Retail and Landscape Careers
---
BrightView Landscapes- Career Opportunities:
Enhancement Manager, Landscaper, Spray Technician, and Landscaping Crew Leader in Clarksburg, MD
---
Jewish Social Service Agency:
Marketing and Communications Associate
---
Manna Food Center:
Development Manager and Participant Services Lead Coordinator
---
Parent Encouragement Program (PEP):
Marketing Manager and Director of Development
---
Montgomery County Recreation has immediate openings for part-time summer and year-round positions.
Available positions include evening and weekend hours, and responsibilities vary, depending on the position. The following teams have openings: aquatics, community recreation and senior centers; youth sports; therapeutic recreation, summer camps; and youth development. The beginning pay is $14 an hour.
To review and apply for open positions, visit WORK4MCG and highlight the Temporary/Seasonal/Substitute tab. More in the press release.



Posted April 2021
---
Capital Park and Wash:
A mobile detail and car wash service is looking for those who live within a 10-mile radius of Silver Spring, who have a car, are looking for handy type work, willing to learn, eager / self-motivated, flexible, and reliable. If interested, please contact Rauf@CapitalParkandWash.com for more information.
---
National Institutes of Health:
Laboratory Shipping & Receiving Clerk
---
Nonprofit Montgomery:
Program & Membership Director
---
Compass:
---
Rebuilding Together Montgomery County:
Development & Communication Coordinator
Home Assessment & Project Coordinator
---
Housing Initiative Partnership:
Tenant Outreach Specialist – Montgomery County
---
Round House Theatre:
Development Associate
---
Audubon Naturalist Society:
---
KID Museum:
Marketing Associate and Maker Educator
---
ZERO TO THREE:
Chief Development and Strategy Officer
---
Seeking Household/Administrative Manager/Assistant:
Busy female professional seeks household/administrative task manager in Takoma DC. NOT a caregiver. Requires excellent skills in managing household/administrative tasks. Hours vary 10-15; pay based on skill at meeting requirements with little direction (20+). Must use Google. Efficient person could do other job/school. Requirements: available, reliable, thorough, intelligent, creative; enjoys taking charge, making decisions, learning tasks/owner preferences; planning ahead; driver's license. EXAMPLES: laundry; dry cleaner; care of small dog, sterling silver cleaning; inventory basement storage & coordinate with owner to sort; contact services (HVAC, plumbers, handyman, etc.); car serviced; remind of appointments, deadlines, birthdays, thank-you cards, etc.; gifts; appointments, reservations; insurance claims; P.O; returns/exchanges; track time. Week trial period, background check. Call or text Carol at 786-752-5918 email CarolRomeroidiomas@gmail.com. Please send a resume, cover letter and at least one professional reference.
---
Nada Bethesda:
Restaurant Careers
---
Ashton Manor Environmental:
Employment Opportunities
---
Aerotek:
Mortgage Post Closer (URGENT HIRE)
---
JPMorgan Chase:



Posted March 2021
---
F.O. Day Co.:
Construction and other positions
---
Charles E. Smith Life Communities:
Hospital & Healthcare Careers
---
We are looking for currently licensed CNAs who have experience working in an in-home environment and willing to work in Montgomery County for $15 an hour. If you're interested please reach out to Kunda at kunda@careercatchers.org.
---
ATHENA Consulting:
---
City of Gaithersburg Job Opportunities:
Part-time Police Cadet and other career opportunities
---
Mobile Medical Care:
---
WorkSource Montgomery Job Positions:
Temp Medical Biller in Frederick, MD
Entry Level Medical Biller (Contract to hire) in Frederick, MD
Entry Level Medical Scheduler in Frederick, MD
Project Coordinator for Construction Company in Montgomery City
Temp Sourcing Recruiter position (REMOTE)
---
Green Powered Technology:
IT Support Specialist (Arlington, VA)
---
Markham Law Firm:
Receptionist
---
Collaboration Council:
Program Coordinator (part time)
Director of Administration
---
Shepherd's Table:
Communications Associate
---
The Jewish Federation of Greater Washington:
Director, Women's Philanthropy



Posted February 2021
---
Sunrise Senior Living at Montgomery Village Careers
---
March into Employment
March is the perfect time to end your employment search and land a gig with one of the many local employers that WSM partners with. All month long, we are featuring virtual recruitment events from more than 25 employers including.
---
Sheppard Pratt (Family Services, Inc.):
Bilingual Case Manager/Workshop Support Staff (F/T or P/T)
---
Sheppard Pratt (TOGETHER Program):
Workshop Facilitator
---
Bender JCC of Greater Washington:
Chief Financial and Administrative Officer
---
Montgomery County Public Schools:
Classroom Monitors Needed (March 15 through June 16) Temporary Assignment
---
The U.S. Department of Justice:
JMD Disability Recruitment (Schedule A)
---
The U.S. Office of Personnel Management:
Schedule A Register

---
Silver Spring Village, Inc.:
Operations Manager

---
Level Green Landscaping Now Hiring
---
Waste Management Now Hiring in Gaithersburg, MD:
CDL Commercial and Swing Drivers
---
Many Languages One Voice:
Early Childcare Organizer
---
The American Association of University Women:
Senior Director of Institutional Advancement
---
Manager of Finance at Montgomery County Collaboration Council for Children, Youth, and Families
---
Job Openings at SAIC
For questions, please contact Yolanda.T.Tully@saic.com
---
Job Openings at Unite Us



Posted January 2021
---
Finance Director for The City of Gaithersburg
---
Careers at Family & Nursing Care
Certified Nursing Assistants (CNAs)
Certified Medication Technicians (CMTs)
Administrative Office Employment
---
Careers at The Montgomery County Coalition for the Homeless
---
Warehouse Associate at Wesco
---
Bridging The Basics Program Coordinator at Nonprofit Montgomery
---
Director of Social Services at Ayuda
---
Communications Specialist at Mid-Atlantic Equity Consortium
---
Spanish Language Writer/Translator/Editor for NASA Missions and Science
---
Program Director
---
Development Coordinator
---
Director of Development
---
Senior Program Officer, Education Finance Policy
---
Director of Community Health
---
Director, Marketing (Revenue) Operations and Analytics
---
HR Business Partner
---
Careers at Manna Food Center
---
Careers at The Maryland-National Capital Park and Planning Commission



Posted December 2020
---
Food Security Programs Manager
Policy and Advocacy Manager
---
Urban District Manager at Silver Spring and Wheaton
---
State of Maryland Career Opportunities
---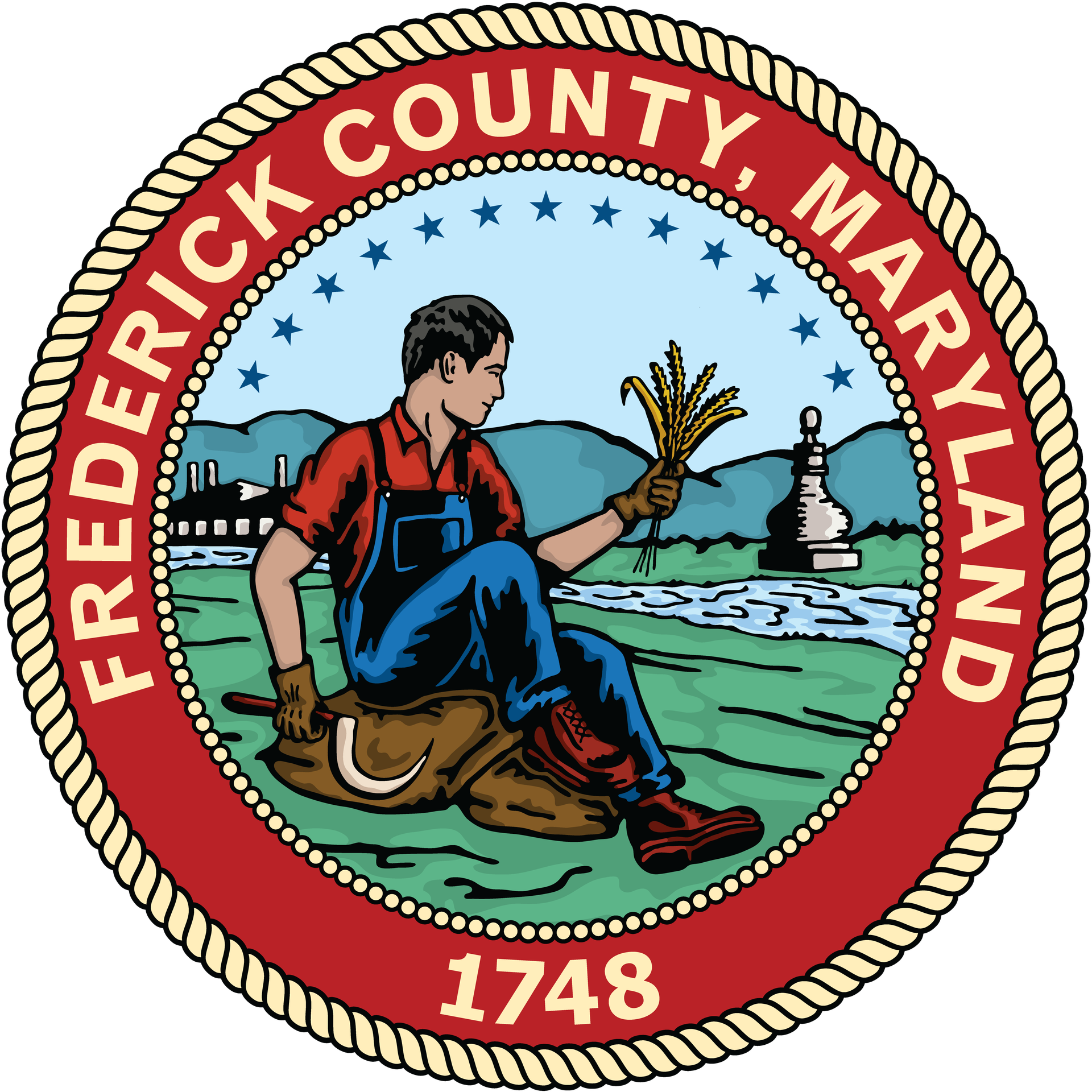 Frederick County Government Career Opportunities
Frederick County Health Department:
Date Entry Candidate
Community Health Nurse
Alcohol and Drug Professional Counselor
---
Montgomery County Government Career Opportunities
---
The United States Capitol Police
---
First Transit Driver, Capitol Heights, MD
---
Urgently hiring thousands of qualified pharmacists, nurses and pharmacy technicians to help administer COVID-19 vaccines when available to pharmacies.
---
Heartly House, Inc. in Frederick, MD
Finance Director: Email cover letter and resume to mdouge@frederickcountymd.gov (subject line: Finance Director)
Crisis Worker: Please submit a cover letter and resume to Shannon Jones, Crisis Services Director, at sjones@heartlyhouse.org
---
Landscape Laborers
19 job openings for Landscape Laborers. The positions are Full-time, temporary with an hourly wage of $16.25.
---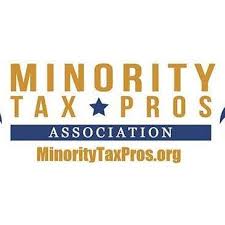 Minority Tax Pros
Earn $100-$400 per return you complete as a tax pro this upcoming tax season. You can create your own schedule and work from home
No experience required
Self paced online training available
No cost
Develop a skill that will pay you for life
---

SAIC Current Vacancies for OMES-II Program with NASA
OMES-II initiative is an aerospace and engineering project supporting both ground and satellite operations in space for the NASA Goddard Space Center.
Resumes of highly qualified candidates can be emailed to Yolanda.T.Tully@saic.com
Please note, only candidates who meet the specific qualifications noted in the current vacancies will be contacted directly.
More general career opportunities
---
City of Rockville Career Opportunities
---
City of Takoma Park Career Opportunities
---
Part-Time Recreation Program Classes Instructor
---
Contact Tracers for the Maryland COVID-19 Contact Tracing Project
---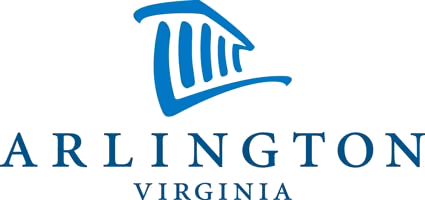 Arlington County Government Jobs
Human Services Specialist Pact Team PRN (As-Needed)
Construction Inspector Supervisor
Behavioral Health Therapist (Licensed)
Capital Projects Coordinator (2 Vacancies)
Learn more about applying for these roles here.



Posted November 2020
---
Housing Affordability Grant Program Manager – Social Impact Senior Program Specialist
(Position will close on December 3)
Rental Housing Affordability Lead – Social Impact Lead Program Specialist
(Position will close on December 6)
---
MainSpring, Inc. in Frederick, MD
FileMaker Developer
Technical Support Engineer
Senior Business Technology Consultant
Other open positions
---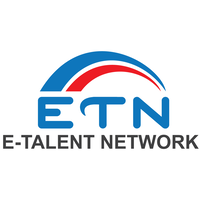 COVID-19 Contact Tracer (REMOTE) at ETalentNetwork
Duration: 3+ months
Client: State of Michigan MDHHS
Shift time: 9AM – 8PM (8 Hours shift – Mon- Sun)
View Job description
Please be sure to contact your Career Counselor for a referral if you are interested in this position
---
Treasurer Position at Mill Creek Parish United Methodist Church
Part-Time (10-20 hours per week)
Salary 10K-15K
View job description
Please send resumes and cover letters to kunda@careercatchers.org
---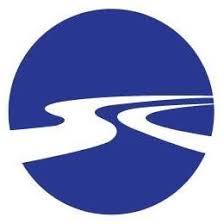 Gaithersburg Cares Delivery Assistant
Full-Time Temporary Position
View job description
Email resume to sooky@senecacreek.org
---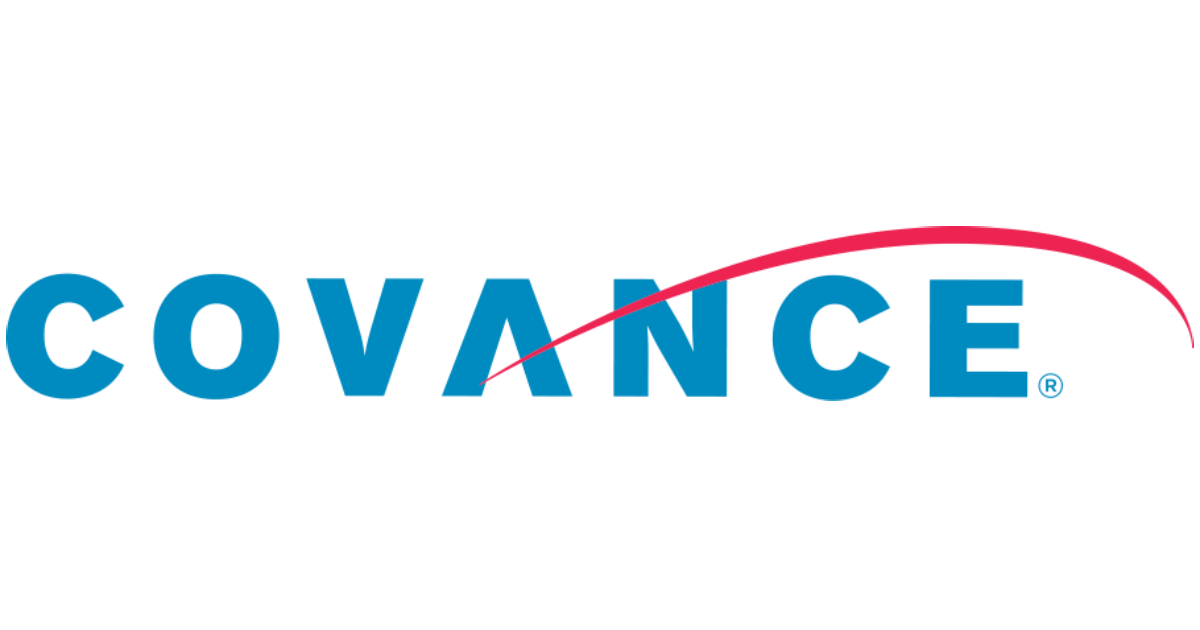 Senior Clinical Research Associate, Washington DC
---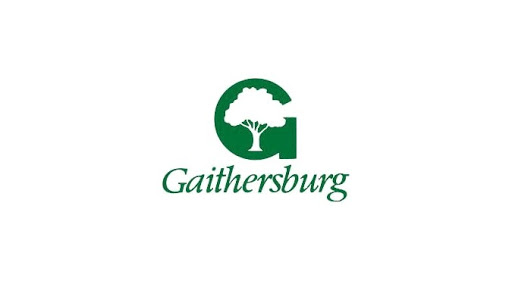 Part-Time Police Cadet
Full-Time Police Officer/ Police Office Candidate
---

WESCO Distribution
Full-Time Senior Sales Associate , Gaithersburg, MD
Full-Time Regional Sales Director , Gaithersburg, MD
Full-Time Inventory Analysis Manager, Gaithersburg, MD
Full-Time Warehouse Associate , Gaithersburg MD




Posted October 2020
---

Montgomery County Coalition for the Homeless
Case Manager – Partnership for Permanent Housing
Property Manager – Coalition Homes
Program Manager (1) – Rapid Rehousing Program
Case Managers (4) – Rapid Rehousing Program
Program Manager (LCSW or LCPC License Required) – Veterans Safe Havens
Case Aide Supervisor (Overnight weekends) – HBCAC (Men's Emergency Shelter)
Housing Locator – HBCAC (Men's Emergency Shelter)
Please apply for a job under the Careers section or send an email inquiry to nblumhorst@mcch.net (Nathan Blumhorst, Recruiter, MCCH).
---
CollegeTracks: CEO
Greater DC Diaper Bank: Development Director
The Nonprofit Village: Communications & Development Manager
KID Museum: Managing Director, Marketing and Communications
Rainbow Place Shelter: Senior Case Manager and Daytime Shelter Staff
NAMI Montgomery County: Director of Development
---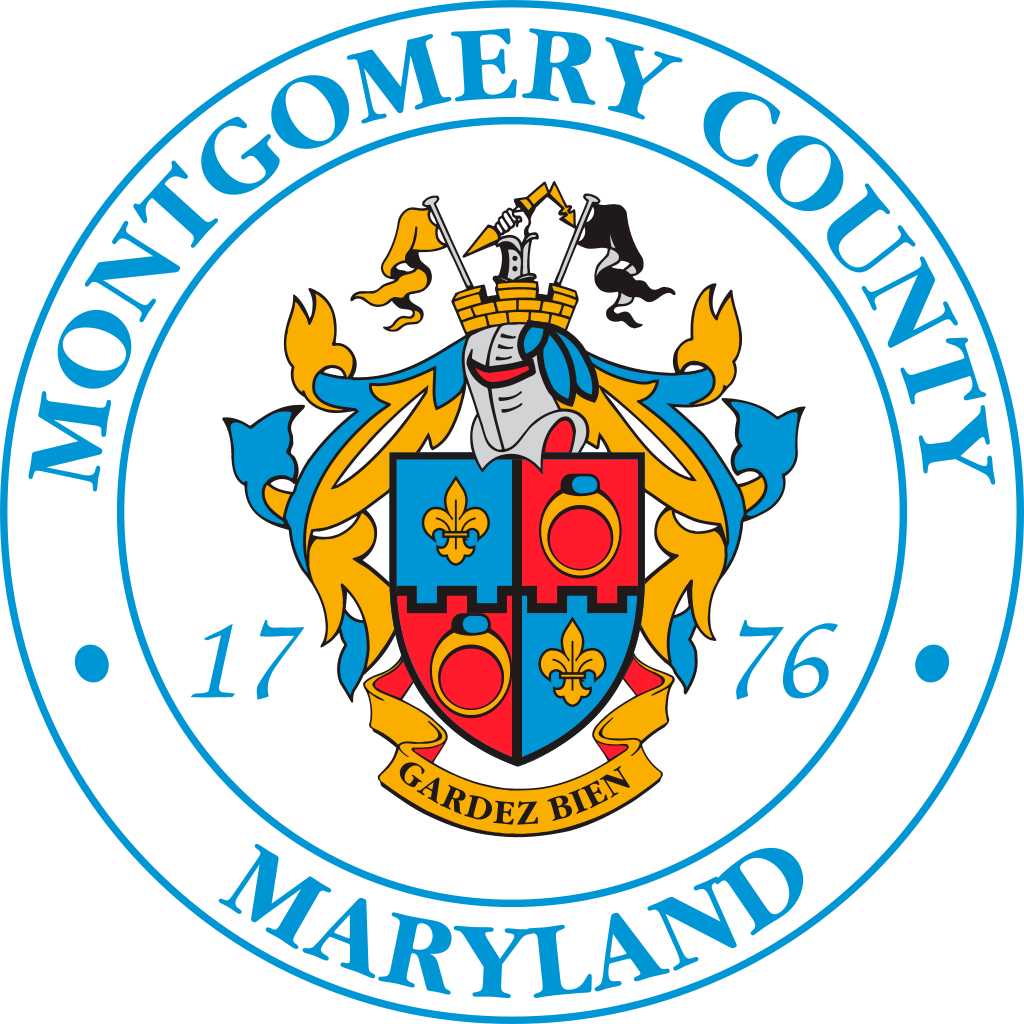 The Office of Community Partnerships
Closing date for all positions is November 4

Register before you apply
Questions directed here
---

Generation Hope
---
Contrace Public Health Corps
Apply now to be considered for a Contact Tracing position here.
---
Looking for Java Programmers, Lets Bring America to Work Again!
Java 6-10 yrs experience
Full time federal contact , should be legal to work in USA.
Background checks will be done.
Salary 60-95k + benefits
Interested candidates should send resumes to vikrantsai7@hotmail.com and mention CareerCatchers.
---
Hub Assistant for Seneca Creek Community Church
---
Full-Time Policy Director: Voices for Progress Education Fund
---
Full-Time Stormwater Project Manager
Full-Time Youth Services and Summer Camps Senior Program Supervisor
Part-Time/Seasonal Instructor- Recreation Program Classes
Vacancies and apply
View all job descriptions
Sign up for job notifications
---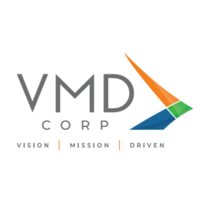 VMD Corp
Hiring DevOps Engineer, System Administrator, Senior Mobile Application Software Engineer, Quality Assurance Manager, Scrum Master / Project Lead, Quality Assurance Manager, Senior Mobile Application Software Engineer, Scrum Master/ Project Lead, and Senior Software Engineer
---
Seasonal Job Openings
Posted September 2020
---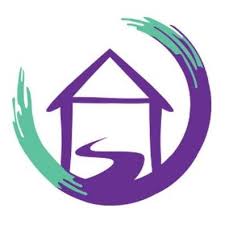 House of Ruth
Baltimore, MD
Full-Time Cook
Full-Time Hotline Advocate
Full-Time Bilingual Office Manager
Full-Time Program Assistant
---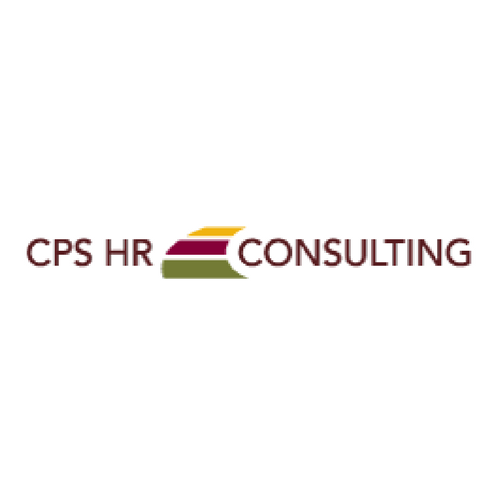 Chief Labor Relations Office
Montgomery County, MD
Position is open until filled
For further information contact:
Andrew Nelson
CPS HR Consulting
(916) 471-3329
anelson@cpshr.us
Website: www.cpshr.us
---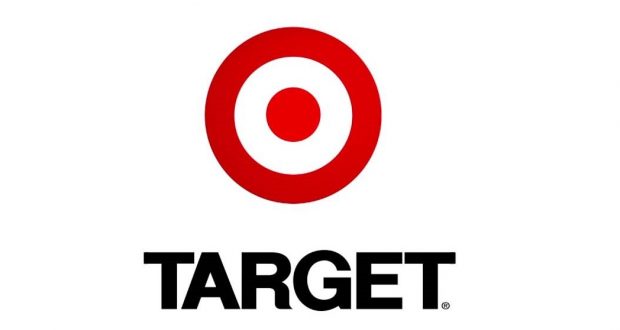 Target
Security Specialist- Bethesda, MD
Assets Protection Specialist- Oxon Hill, MD
Specialty Sales- Baltimore, MD
---
In-Home Tutoring (Not Remote)
Client is disabled
Position REQUIRES in house tutoring
Bilingual in Spanish and English
10-15 hours a week
Long-term female good with computers
Assist with medical coding certificate program from Montgomery College
Email emma@careercatchers.org
---
The Welcome Back Center
The Welcome Back Center is looking for internationally-trained Spanish speaking nurses who have completed at least a 2-year degree abroad and are currently living or working in Maryland.
Para inscribirse en la sesión informativa siga este enlace:
https://forms.gle/AEX4pmq4XkEiaPbM7 o llame al 240-777-1004
Welcome-Back-Center-2020-Recruitment-Spanish-Speaking-Nurses-9-14-20

---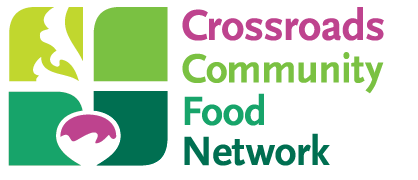 Full-Time Community Kitchen Program Manager
Takoma Park, MD
Application Deadline: October 7, 2020 at 11:59 pm
---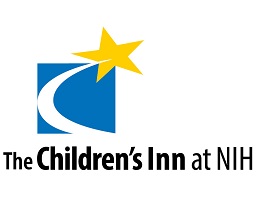 Full-Time Director in Marketing and Communications
Bethesda, MD
---
---
The Federal Government is looking to fill various positions to help respond to and fight COVID-19.
View open positions.
---
Identity
Gaithersburg, MD
Seeking talented applicants for a number of full and part-time positions. Some are permanent and some are temporary.
We are looking for individuals who are committed not only to Identity's vision of a just and equitable society that nurtures all youth and is enriched by their contributions but also to our mission to create opportunities for Latino and other historically undeserved youth to realize their highest potential and thrive. Visit the career section.
Applications will be considered on a rolling basis. Cover letter and resume to humanresources@identity-youth.org
---
EcoDomo
Gaithersburg, MD
Full-Time Inside Sale Representative
Work with architects and designers around the country
4 years sales experience
Bachelor's Degree
---
Athena Consulting
Part-Time Licensed Social Worker, Rockville, MD
Full-Time Therapy Service Manager, Rockville, MD
Full-Time Shelter Monitor, Baltimore, MD
Full-Time Community Health Nurse (LPN/RN Required)
Full-Time Homeless Services Program Manager, Beltsville, MD
Full-Time Certified Nursing Assistant, Beltsville, MD
---
WESCO Distribution
Gaithersburg, MD
Hiring Warehouse Associates
Full-Time
---
Washington Area Performing Arts Video Archive
Washington, DC
Seeking new Executive Director to start Thursday, October 1st, 2020
Deadline to apply is Friday, September 11th
Part time, 15 hours a week
For more information or to apply for the position, contact Jackson R. Bryer, President of WAPAVA, at jbryer@umd.edu.
Posted August 2020
---
Edible Arrangements Fruit Expert- Customer Service
High School Diploma or equivalent preferred
Previous experience working in customer service or food service establishment preferred
Good math and money handling skills
Positive attitude and team player skills
Valid state driver's license and a clean driving record
Computer skills including Microsoft software and register skills
Ability to lift, carry/and or push objects weighing up to 50 lbs.
Essential job functions and responsibilities:
Demonstrates a strong understanding of product knowledge and quality standards
Discover customer needs and appropriately suggests products with every customer to enhance service and meet sale goals
Effectively converts customer inquiries into sales
Maintains quality store operations:
Prepares a variety of Edible fruit arrangements and treats according to our brand standards
Follow store policies and procedures for operational flow at each station
Performs cleaning tasks in accordance with the cleaning standards and works as a store team player
Financial Contribution:
Follows cash handling and register policies
Takes responsibility to learn all aspects of the position
Email Kunda at kunda@careercatchers.org to apply!
---
AstraZeneca- Biopharma Manufacturing Site in Fredrick, MD
Must have reliable transportation
AstraZeneca is hiring entry level manufacturing technicians for upstream and downstream processes and the central services. Any candidates with biotechnology, biomedical, chemical engineering, biochemical background or related fields, who would be interested in applying, please contact Chris at chris@careercatchers.org
---
Leadership Montgomery Job Opportunities
Brand & Communications Manager
Director of Program Services
Executive Director
Program Director
Deputy Director of Development
Executive Director (Part-Time)
Program Assistant
Food Security Programs Manager
Managing Director, Marketing and Communications
Chief Executive Officer
Volunteer & Membership Program Manager (Part-Time)
Manager, Crisis Prevention and Intervention Services
Mortgage Sales Manager
Manager of Strategic Alliances
Senior Real Estate Closer
---
Montgomery County Planning Department Job Opportunities
Content Manager (11769, Grade 26)
Division Chief, Upcounty Planning (14003, Grade 34)
Planning Research Associate (125827)
---
Nonprofit Montgomery Job Opportunities
Poolesville Seniors: part-time Administrative Coordinator
Identity, Inc.: Program Manager
The Treatment and Learning Centers: Social Work Supervisor (School) – LCSW
Rebuilding Together Montgomery County: 3 open positions
Senior Manager, Development
Director of Program Services
Construction Supervisor
Montgomery County Coalition of the Homeless: 2 positions
Grants Manager
HR Specialist/Recruiter
---
Call Center Representative
TDB Communications, Inc. is seeking qualified Call Center Representatives.
---
Contact Tracer
Athena Consulting is currently hiring long-term (6-12 months) temporary Contact Tracers on behalf of the Montgomery County's Health and Human Services COVID-19 response efforts.
---
Election judges with basic IT and customer service skills are needed for the administration of the primary and general elections. The Board also needs judges who are bilingual in Spanish and English, as well as those who speak other languages. To serve as an election judge, you must be a United States citizen, a registered voter in Maryland, and you must attend training. Please contact the Board of Elections, visit the website https://www.montgomerycountymd.gov/elections/index2.html
---
LOCAL COMPANY OPPORTUNITIES
AMAZON: https://www.amazondelivers.jobs/
QIAGEN: https://www.qiagen.com/us/about-us/careers/jobs/index
GIANT: https://giantfoodstores.com/gcm-careers/
ADVENTIST HEALTHCARE: https://adventisthealthcare.wd1.myworkdayjobs.com/AdventistHealthCareCareers
TRADER JOE'S: https://traderjoes.avature.net/careers
ALDI: https://careers.aldi.us/search-jobs/Maryland%2C%20US/61/3/6252001-4361885/39×00039/-76×74997/50/2
PAPA JOHN'S: https://jobs.papajohns.com/search/searchjobs
PEPSICO: https://www.pepsicojobs.com/main/northamerica/unitedstates
VARIQ: https://www.variq.com/careers
WALMART: https://careers.walmart.com/
COSTCO: https://www.costco.com/jobs.html
WESCO DISTRIBUTION: https://www.wesco.com/careers
COVANCE: https://careers.covance.com/global/en/search-results
SHERWIN-WILLIAMS: https://jobsearch.sherwin.com/
HOLY CROSS HOSPITAL: https://www.holycrosshealth.org/careers/
SMALL BUSINESS ADMINISTRATION: https://www.sba.gov/page/disaster-response-jobs-sba
WEISS MARKET: https://jobs.weismarkets.com/
THE DONALDSON GROUP: https://www.thedonaldsongroup.com/current-career-opportunities/
WEGMANS: https://jobs.wegmans.com/
---
WORK FROM HOME OPPORTUNITIES
ALORICA: http://jobs.alorica.com/
ARISE: https://www.ariseworkfromhome.com/
SYKES: https://jobs.sykes.com/en-US/
TTEC: https://www.ttecjobs.com/
Upwork: https://www.upwork.com/
Upwork is an online freelancing platform that offers remote working opportunities in various areas, including IT, Administrative, and Customer Service.
19 WORK FROM HOME JOBS: https://www.aarp.org/work/job-search/info-2020/work-from-home-jobs.html