Last year, we celebrated our tenth anniversary and the remarkable growth and success of our clients. This year, we look to increase the numbers we can serve, expand our services, and build our community. To support this goal, we are planning a night for Catching Up with Career Catchers on Tuesday September 25. Please mark your calendars to join us for wine and cheese and to learn more about our new initiatives.
Many of our Clients pay for Services
To sustain our operations,we depend on third parties to cover client costs. However, there are many unemployed or underemployed individuals who want to use our services and who are not covered by third-party payers. An indicator of the growing demand for our services from these clients is that in the first 6 months of 2018, the amount received from clients paying for our services increased by 30% over the same period a year ago.
The $20 that clients pay per visit is a lot for them but is still a fraction of what it costs to provide services. A major focus of our fundraising efforts this year will be to support this increasing segment of our client population. In a fundraiser to be held on September 25 at the home or our board chair, clients will explain how CareerCatchers helped them. Be on the lookout for an e-vite in the coming weeks.
More Funds and a Larger Role
CareerCatchers has been serving domestic violence victims since its inception. For the first two years of our existence, CareerCatchers provided pro bono support for Montgomery County Government's Abused Persons Program. Since then we have continually received county and foundation funding to serve this group. The County increased our DV funding by 33% for FY 19, a testament to our work, successful outcomes, and need.
Our Junior Executive Board (JEB) organized its first fundraiser in April at the Silver Spring location of Cava. It was very well attended and created a lot of buzz in the community near our office. We will use these funds for supporting our work with clients who pay for services. Don't miss out on future JEB events.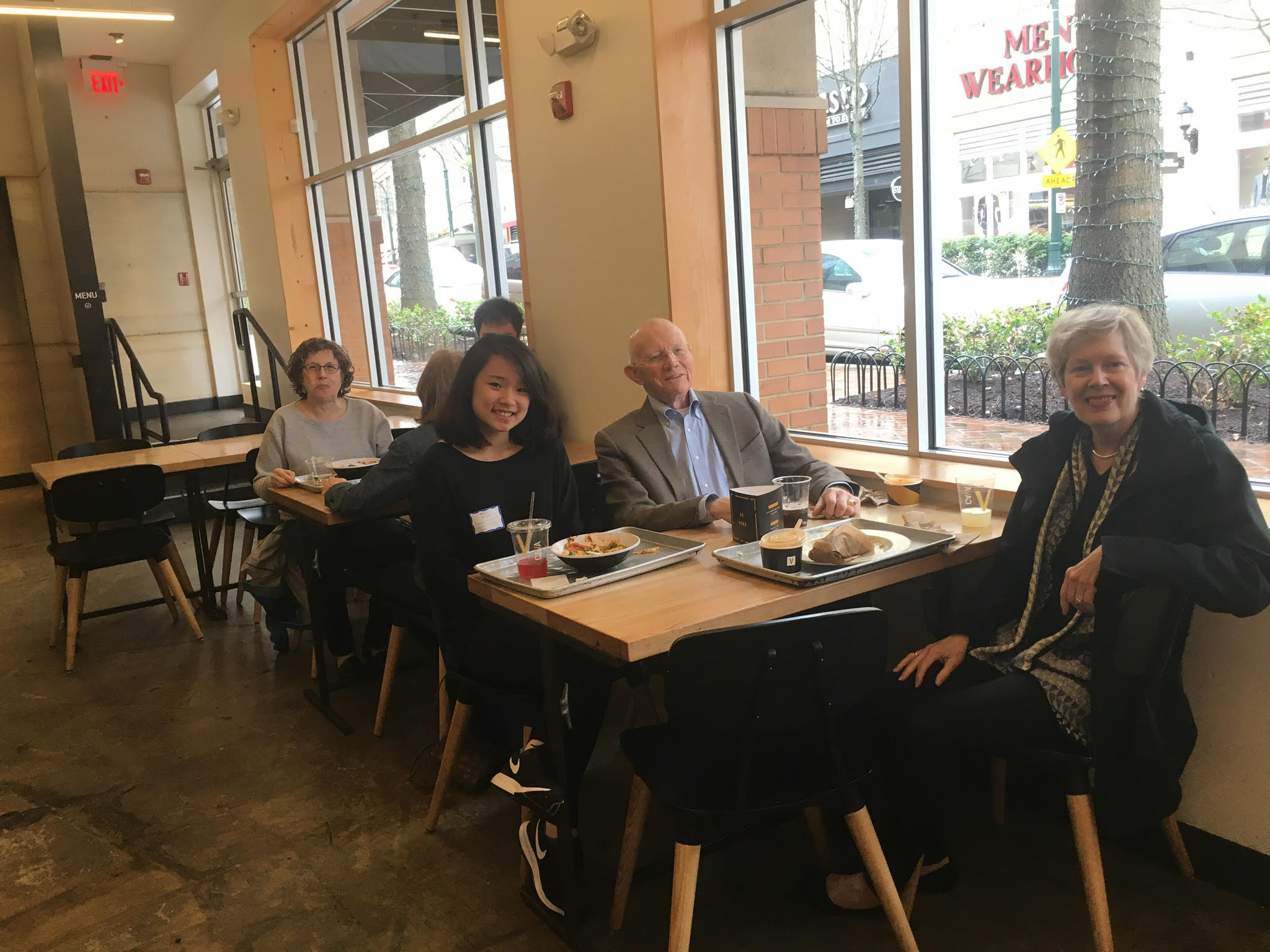 Angel, president of Junior Executive Board(left) at the CAVA fundraising event with board member Carol(right) and attendees.
Request for a Repeat Performance
Montgomery College was so pleased with the results of our Job Club at Gaithersburg Library that we have been asked to do another class this year. In cooperation with  the Montgomery County Community Engagement Center, we provide a six session Job Club at the Gaithersburg Library. The sessions, which last two hours, help participants with resume writing, interviewing, creating a LinkedIn profile, completing applications and following up with employers.
And Kristen Conte, a veteran CareerCatchers volunteer who developed a Basic Bookkeeping curriculum, is coming back this summer for another round of Basic Bookkeeping classes for our clients. She will also offer a QuickBooks class following the basic course. Both classes are free of charge to clients.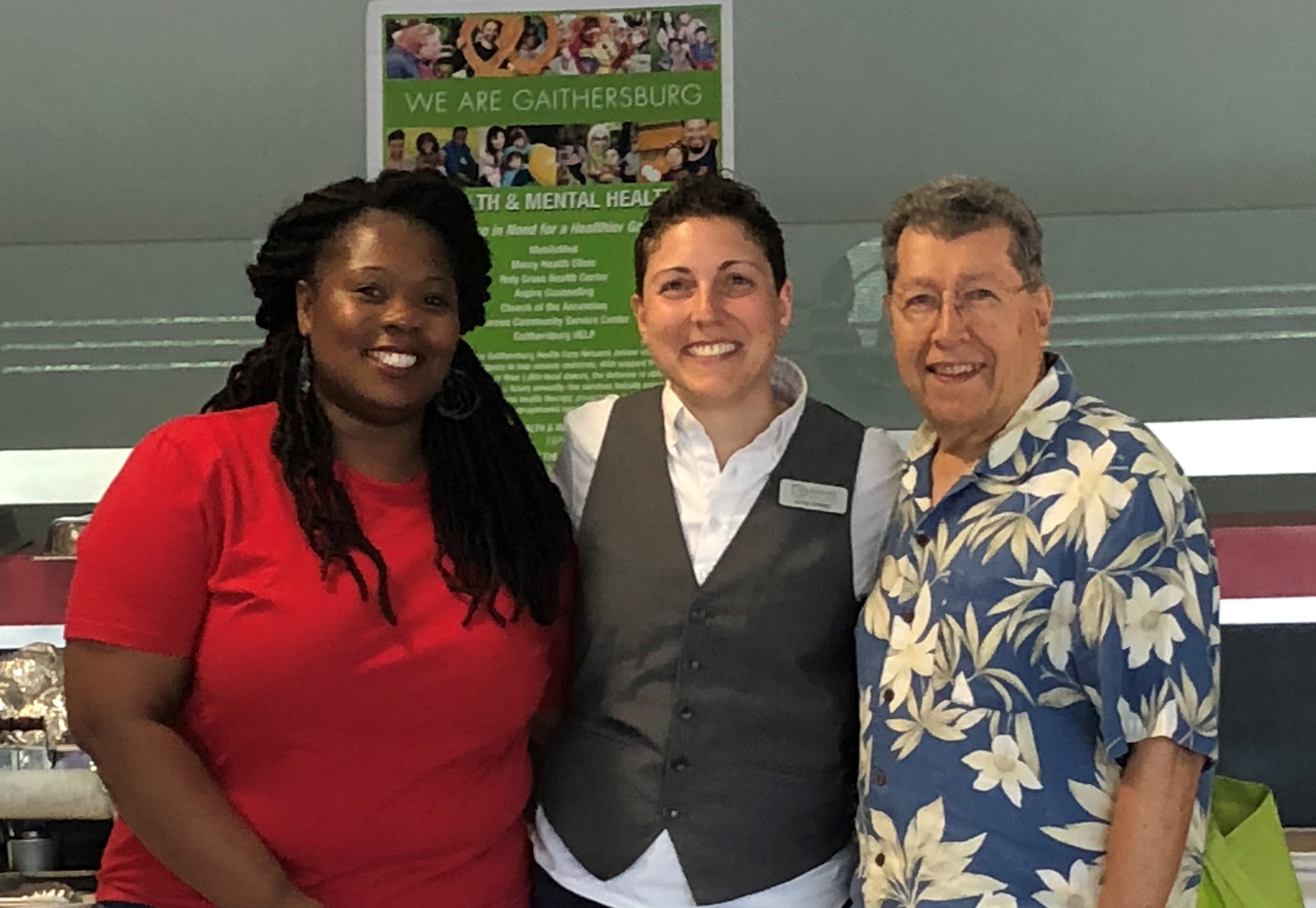 Kunda(left) from CareerCatchers and city partners.
July Brings Summer Interns and a city of Gaithersburg team Win!
For the 4th year in a row, CareerCatchers is partnering with Liberty's Promise to provide summer internships to high school students. This year, we welcome two Gaithersburg High School students, Mariam Trahoret and Wanda Attiogbe, who joined us in July. Liberty's Promise supports young immigrants while encouraging them to be active and conscientious citizens and provides stipends for student internships through a grant from the City of Gaithersburg.
The City of Gaithersburg, a long-time and significant funder for CareerCatchers, hosted all of its community non-profit partners for an information sharing session and a morning of bowling fun. Liberty's Promise and other partners were there with us. In addition to the great collaboration that occurs when partners get together, Kunda, Program Director at CareerCatchers, was on the winning bowling team.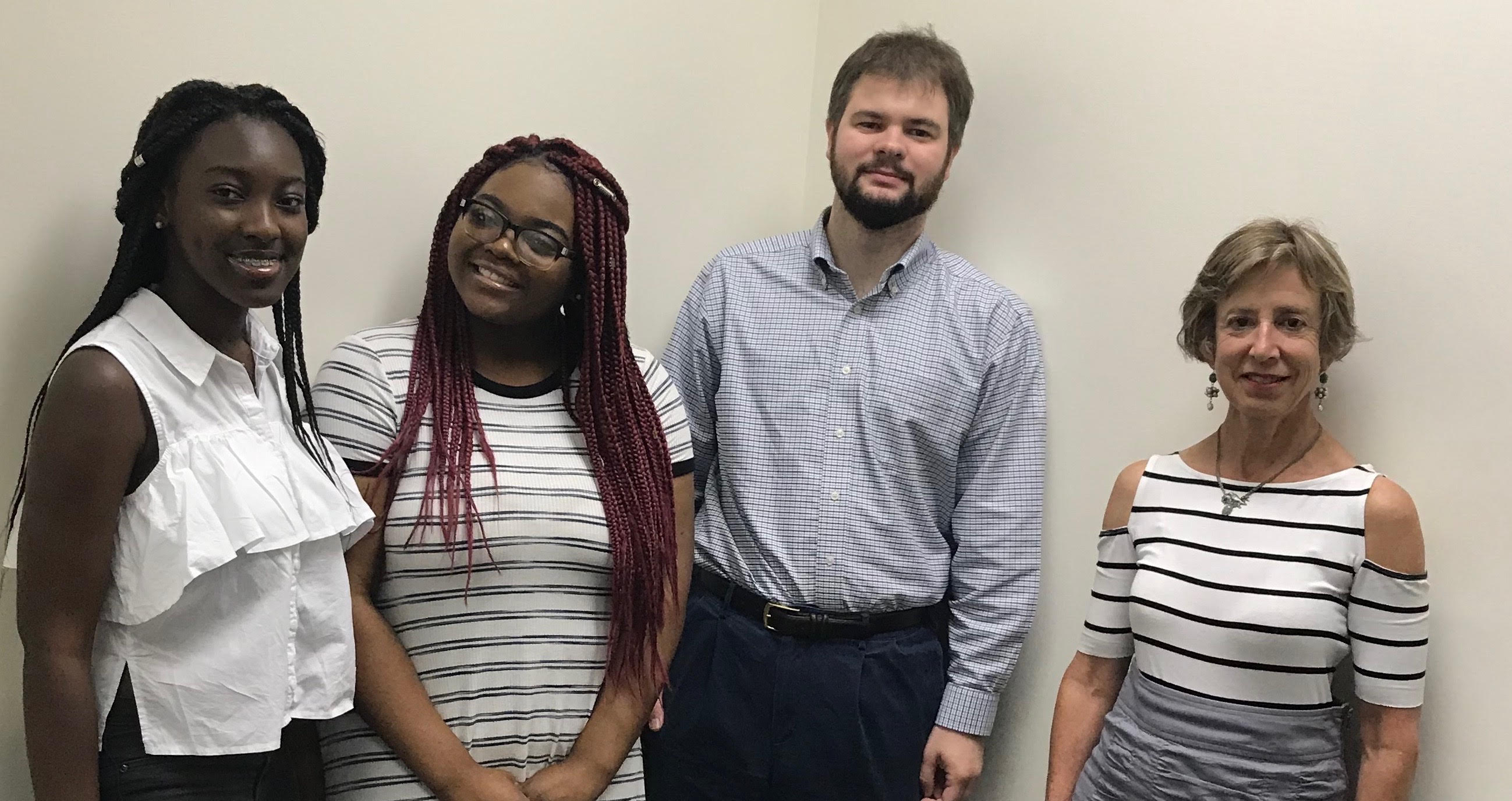 Miriam and Wanda(left) will work on our CRM database and assist at our weekly Job Club sessions in Gaithersburg supervised by Staff Member Chris Stephens and Board Member(and Volunteer Coordinator) Karen Shaines(right).
Looking Ahead: Baseball and Pizza
The Junior Board is planning an outing for CC clients and board members at the Nationals Game on August 17th. Tickets will be given to clients on a first come first serve basis. If you would like to sponsor a client's attendance at the game, please donate at CareersCatchers.org/donate. A minimum donation of $25 is suggested. Please put "Nats Fundraiser" in the last name field when making your donation.
Thank you for your continued support of CareerCatchers.
Our goal is to provide the support and services needed to help residents start careers with upward potential that will help them on their journey out of poverty. We are thrifty, but this is costly. We are grateful for all donations.
To make a tax-free donation:
DONATE NOW with the link or mail a check to:
CareerCatchers Inc.,
8720 Georgia Avenue, Suite 205.
Silver Spring, MD 20910